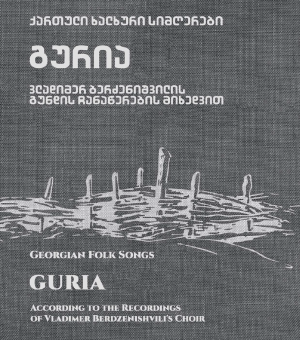 Gurian Folk Songs' Music Collection Has Been Published
With the support of the Ministry of Culture, Sports and Youth of Georgia, in connection with the 20th anniversary of the ensemble Basiani, a music collection "Georgian Folk Songs • Guria • According to the recordings of Vladimer Berdzenishvili's choir" was published.

 

The collection comprises musical notations of the songs recorded by Vladimir Berdzenishvili – a renowned choirmaster and singer, grandmaster of Gurian song – and his ensemble in St. Petersburg in1935 and Moscow in 1937.

 

Compiler Zurab Tskrialashvili.

 

The archival recordings were cleaned of technical flaws as much as possible and, along with several songs revived and recorded by ensemble Basiani, were uploaded to the internet. These recordings are the attached to the collection as audio material and a performer may use them when studying the examples.